Platinum Package
- Set up and pack away of our mobile Studio
- A minimum of 4 hours of Flip Book fun
- Up to 160 personalised Flip Books produced
- EVERY page of each Flip Book produced on the same HQ Professional Glossy thick paper as the covers-We do not use A4 copy paper!
- Our legendary props and signs
- Completely bespoke personalised covers
- Personalised background image, using the latest greenscreen technology
- A minimum of 2 (normally 3) dedicated Flip Book technicians for the total duration
- Full Studio branding/personalisation
- A complete record of all the images and Flip Book pages that have been created throughout the event on USB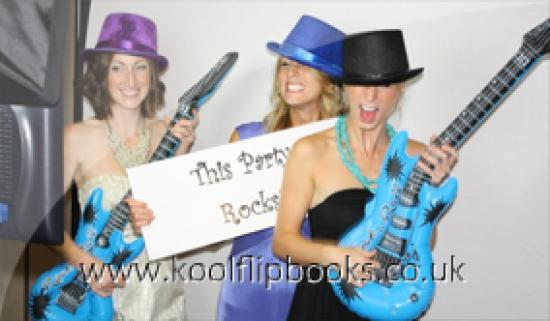 As we have previously said, your special day requires a special event and this most certainly is it. The Platinum package for our Mobile Flip Book Studio is the same as the gold but with an extra hour of fun and extra staff to ensure throughout your event is a complete success.
Our staff approach every event with professionalism, sheer excellence and most importantly personality. They are peoples people who do not just work for you, they work with you turning your vision of fun into reality. Our staff are just as important as our top of the range equipment, more so in fact. It is the staff that make your event the success it will be.
All you have to do is supply the venue and our expert staff will supply the fun entertainment ensuring you have a stress free enjoyable event. All of our customers share the one common idea, they want their event to be the best they have seen and that is exactly what we create for them. We work to provide an event in the style required, whether that is intimate and traditional or extravagant and modern, they will always have the pleasure of the amazing flip books being a highlight that leaves a lasting impression on your guests. With such an important focal point, if you want to take your event to another level, do not leave it to chance, book the professionals.
We cover the WHOLE OF THE UK and travel up to a 50 mile radius of our base absolutely free of charge (100 miles in total). A small fuel charge may be added to your package for travelling over this. Please state your venue when enquiring so we can quote you accurately, don't forget, we can also completely customise any package to suit your requirements!
Should you require more details or to check availability, please feel welcome to call us on 01480 390752
We look forward to your call…
Just some of the areas throughout the UK we cover with our Mobile Flip Books are North London, Central London, West London, East London, South East London, South West London, Cambridge and Peterborough in Cambridgeshire, Bedford and Luton in Bedfordshire, Milton Keynes and Aylesbury in Buckinghamshire, Hertford and Stevenage in Hertfordshire, Harlow and Stansted in Essex, Bury St Edmunds and Thetford in Suffolk, Norwich and Yarmouth in Norfolk, Dartford and Maidenhead and Slough in Berkshire, Guilford and Woking in Surrey, Canterbury in Kent, Heathrow Airport, Northampton and Kettering in Northamptonshire, Coventry and Birmingham in the West Midlands and Oxford in Oxfordshire.